Health Blog
Education saves money and improves opinions following back surgery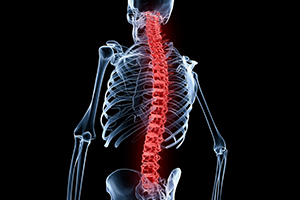 Many patients continue to experience pain and disability after surgical procedure
Lumbar radiculopathy (LR) is a condition that results from a compressed (squeezed) spinal nerve that leads to pain, numbness or weakness in the arms or legs. Non-surgical treatment is typically used as the first line of treatment, but when this fails or symptoms worsen, back surgery may be recommended. Though most surgeries are successful, 10-40% of patients continue to experience pain and disability. For this reason, rehabilitation is often prescribed after surgery, but its effects vary. Neuroscience education (NE), which helps patients understand the recovery process, may be added and has had positive effects on low back pain patients; however, it hasn't been evaluated on patients after surgery. Therefore, a study was conducted to determine the effects of NE on patients after having surgery for LR.
Nervous system described as an alarm system
Patients between 18-65 years old with LR scheduled for back surgery were invited to participate; of 92 patients screened, 61 were accepted and randomly divided into either the control or experimental group. Patients in the control group received "usual care" from their surgeon and staff before surgery. The experimental group received this usual care, as well as NE, which was a single 30-minute session that described the nervous system as an alarm system, detailed how it works, and what to expect after surgery. The main outcomes evaluated were low back and leg pain, disability, thoughts/beliefs and health care usage after surgery.
Pain and disability similar, but education improves beliefs and reduces health care usage
Results showed that while the addition of NE to usual care did not lead to any significant reductions in pain or disability, patients in the experimental group viewed their surgical experience more favorably and spent 45% less on medical tests and treatments than the control group. These findings suggest that while the NE may not have had any major physical effects, it helped patients better understand their condition and what to expect after back surgery. Based on this, it seems possible that using such an education program could lower overall costs for patients by avoiding unnecessary medical services, and it's worth investigating if extending the duration of NE will add to these benefits even more.
-As reported in the August '14 issue of
Spine
October 16, 2015
Back to Health Blog